High Quality, Authentic Masalas since 1995
The Organization
My Choice Masalas was founded in the year of 1995 with the objective of providing high quality, authentic masalas, Over the past two decades the company continued to not only expand its product offering but also its supply footprint to international markets. We continue to source the best quality of ingredients, use traditional practices to blend these in the right proportions and pound then to the right coarseness to create the perfect masala. Our Specialities include Marwari Dry Masala, Nihari Masala, Potli Masala, Smoked Masala, Chettinad Chicken Masala, Peshawari Masala, Srilankan Fish Curry Masala to name a few. My Choice Masalas now works closely with the packaged food industry to develop special masalas for Indian curries, fish and chicken curries, biryani, panneer, dal dishes, chettinad dishes and a variety of curries for several South Asian Countries. There is an absence of added colours and preservatives in our masalas, hence chefs use them in smaller quantities to obtain the same taste their recipes.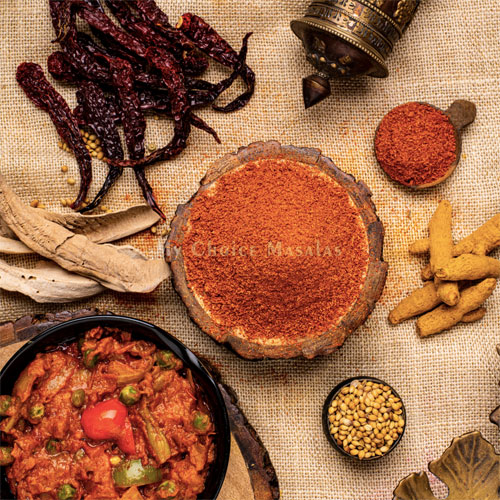 Our Mission
To make Healthy, Natural and Unadulterated Masalas accessible to people all over the World.
Our Vision
To preserve the Traditional Practices of Blending Authentic Indian Masalas.
How My Choice Masalas Stands Apart
It's Pure. It's Granny's Recipe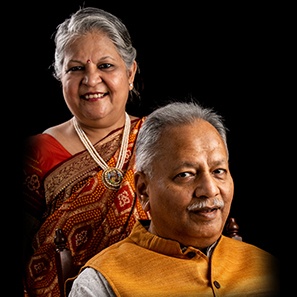 Rita Killa
Our Journey
"We, at My Choice Masalas, over the past two decades have remained focused on our pursuit to provide the purest ingredients to kitchens across the world. What started out as a micro enterprise has evolved into a brand that now has a global footprint. This could not have been possible without the unwavering support of the culinary fraternity in India. The only thing permanent in this world is change. The Indian palate continues to evolve as do our operations. But the one thing that continues to remain constant at My Choice Masalas is our commitment to providing pure masalas to the culinary fraternity of India as we continue to use best quality of ingredients and process them using the traditional recipes which have been passed down from one generation to another since time immemorial."